Arasan is the Industry's First provider of IP for the MIPI Standards.  Our association with MIPI began in 2004 as a Contributor Level Member when the MIPI Association was still in its infancy.
The first IP's we released for the MIPI Standards were the MIPI CSI, DSI and D-PHY IP Cores, which
to date have shipped in over a billion SoC's.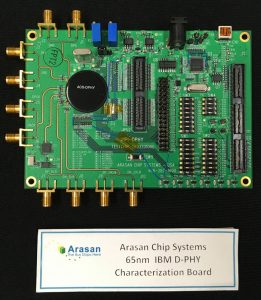 Arasan has the most complete MIPI IP offering addressing the many MIPI standards,  while also providing depth in each standard with our all encompassing Total IP Solution for MIPI- seamlessly integrated Digital RTL IP, Analog PHY IP, Software Stacks and HDK's  making adoption of MIPI Standards through Arasan the easiest, fastest and compliance proven path to Silicon.
In addition to our IP, what sets us apart is the invaluable experience gained from over a decade of implementing MIPI in SoC's for the earliest Smartphones, High Resolution Cameras and Displays to today's IoT, Automobile and Drone SoC's where MIPI has become the defacto connectivity standard.
License MIPI with Confidence from Arasan knowing our MIPI compliant IP are backed by our stable engineering team with a treasure trove of knowledge to enable you to get the best out of MIPI.